LotAtc Advanced is an enhanced version of LotAtc Client, it add more features to standard LotAtc Client:
You can compare products by clicking HERE
LotAtc Advanced is the same executable than LotAtc Client but extra features are automatically enabled with LotAtc Advanced License.
LotAtc Advanced license only works with LotAtc 2.1.x and more (not compatible with 2.0.x).
You can migrate from LotAtc Client to LotAtc Advanced for €25.00 only,– CLICK HERE FOR MORE INFO –

You must use the in-app button to make the migration.

Use the in-app button in about dialog to get the upgrade page and follow instructions.

It will open a special page for you to get the discount price.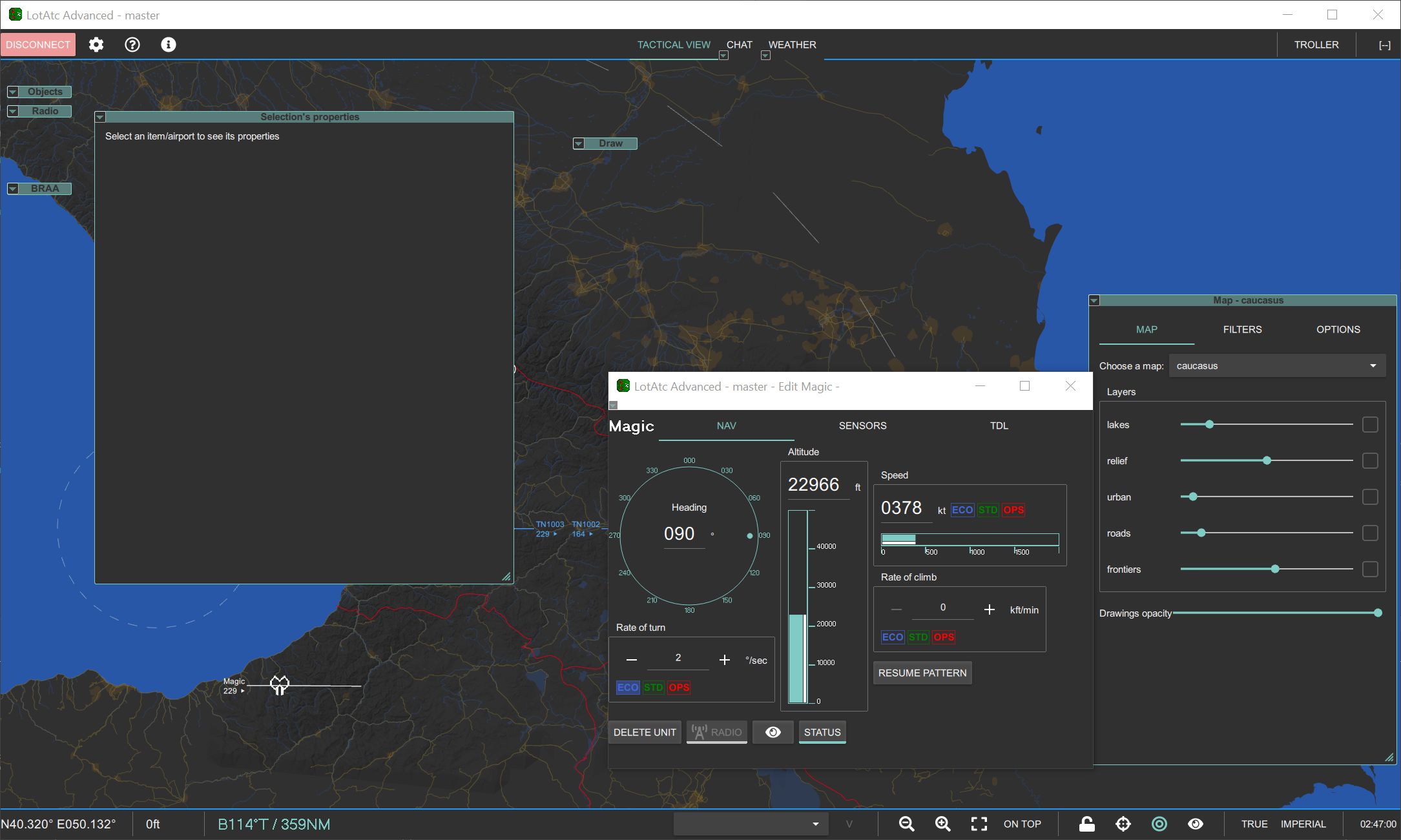 Price
Choose a number of license of LotAtc Advanced to buy (€50.00/each)
Click to see group discount...(more than 4 licenses)

For non-profit organization, group purchases have discount:

| Number of licenses (same product) | Discount | Price |
| --- | --- | --- |
| 1-4 | - | €50.00 |
| 5-9 | 10% | €45.00 |
| 10-14 | 20% | €40.00 |
| 15-20 | 30% | €35.00 |
| +20 | 40% | €30.00 |
The licence includes:
the right to use the current version of the software on one unique computer,
all next bugfixes releases
The license is for one computer and is only valid if you're an individual or a non-profit organization. If your are not in this case or you are professionals, please contact me directly
Problems/questions with payment? See the payment FAQ.
All prices includes taxes.
LotAtc Advanced requires at minimum :
CPU: i5 or equivalent
RAM: 8Go
GPU: NVidia 960 or equivalent
OS: Windows 10 (64bits)