Introduction
LotAtc Advanced supports themes now. You can switch theme at any time (no need to restart the app).
Theme contains:
Map and layers colors
Layers opacity
Circle opacity
Airports taxiways, runways colors
Labels colors
Theme can be shared with others users. Check the #themes channel on LotAtc Discord for more themes.
Requirements
How to use
Go in Options > Theme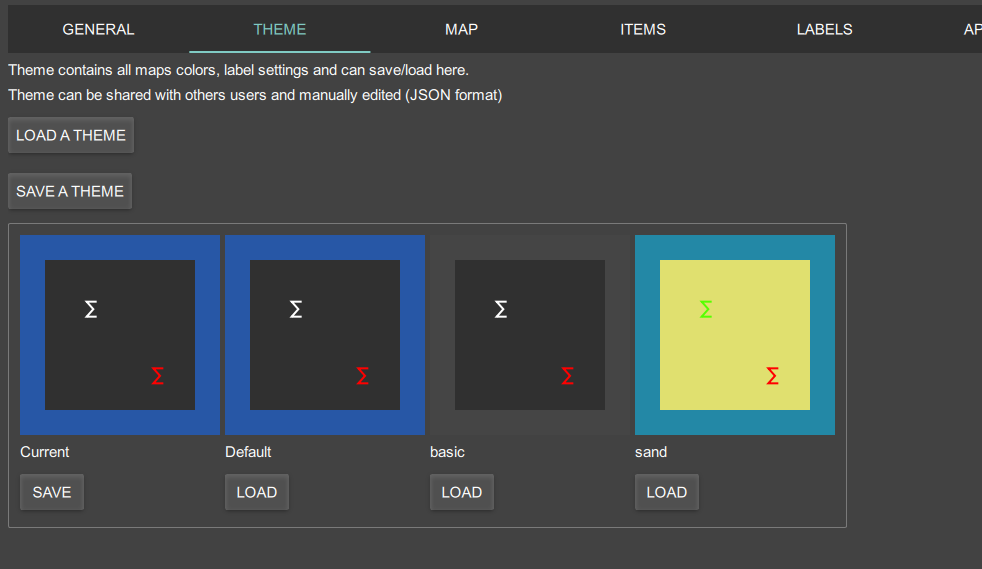 You can:
Load a theme
Save a theme
Quick load
Quick save