Introduction
LotAtc Advanced add more features with new map engine
Rotation/tilt/fov
You can rotate, tilt and change fov of any maps (classic or other sources). Use commands in the maps dock or shortcuts: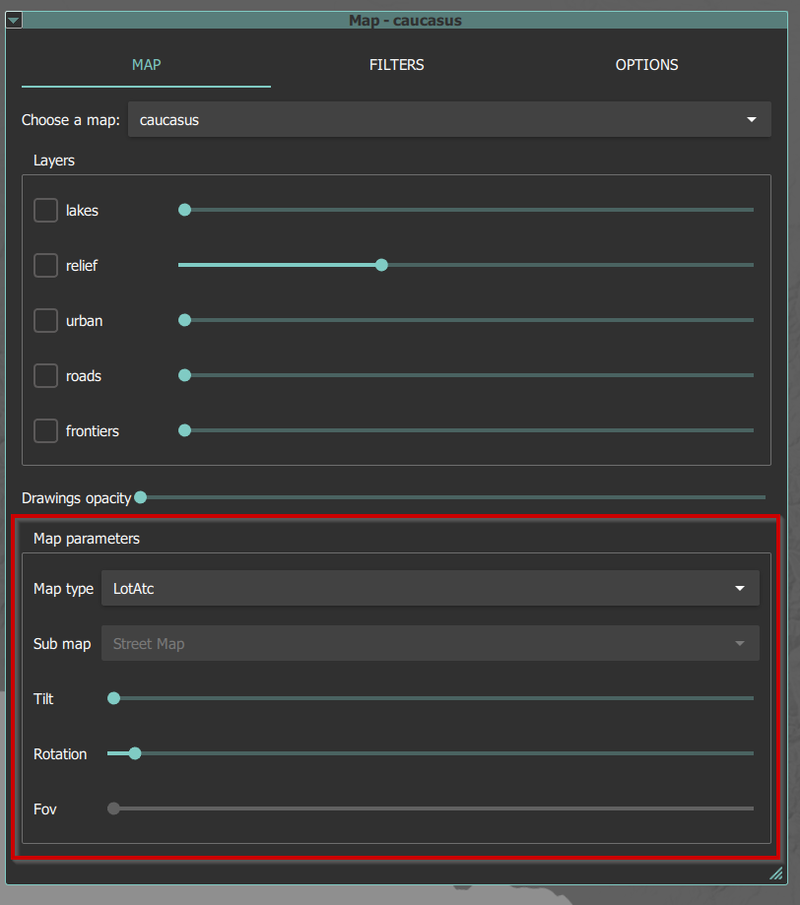 | Shortcut | Description |
| --- | --- |
| Shift+Wheel | Rotate map |
| Ctrl+Wheel | Tilt map |
Use openstreetmap / ESRI maps
You can switch to external map sources like Openstreetmap or ESRI maps with roads, sattelite views. Note that you need to have internet access to get the maps.