Introduction
LotAtc Advanced supports themes now. You can switch theme at any time (no need to restart the app).
Requirements
Server commmands
Use top right button that display current server profile.

Only with LotAtc >= 2.2.0, documentation is in progress
You can also change mission directly from LotAtc Advanced: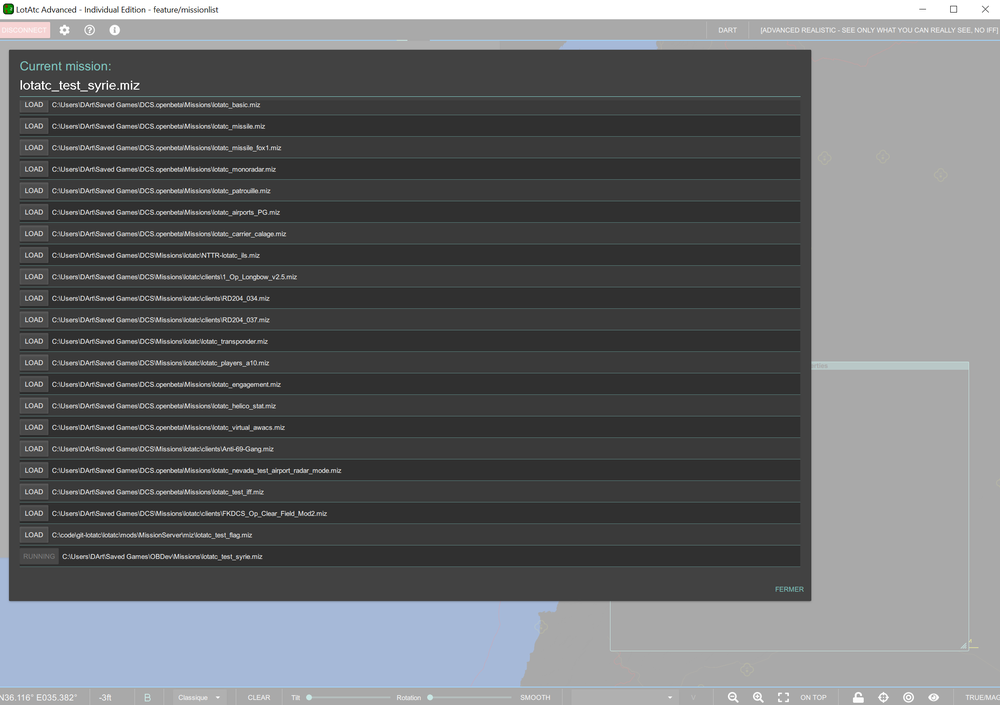 Mission interaction
You can interact with DCS mission flags that are exported in LotAtc. See this page to see how to register a flag in mission script.