Introduction
Using LotAtc Advanced you can command server remotely.
Pause/Unpause mission
Stop server
Change mission
More to come….
Requirements
Server commmands
Use top right button that display current server profile.

You can also change mission directly from LotAtc Advanced: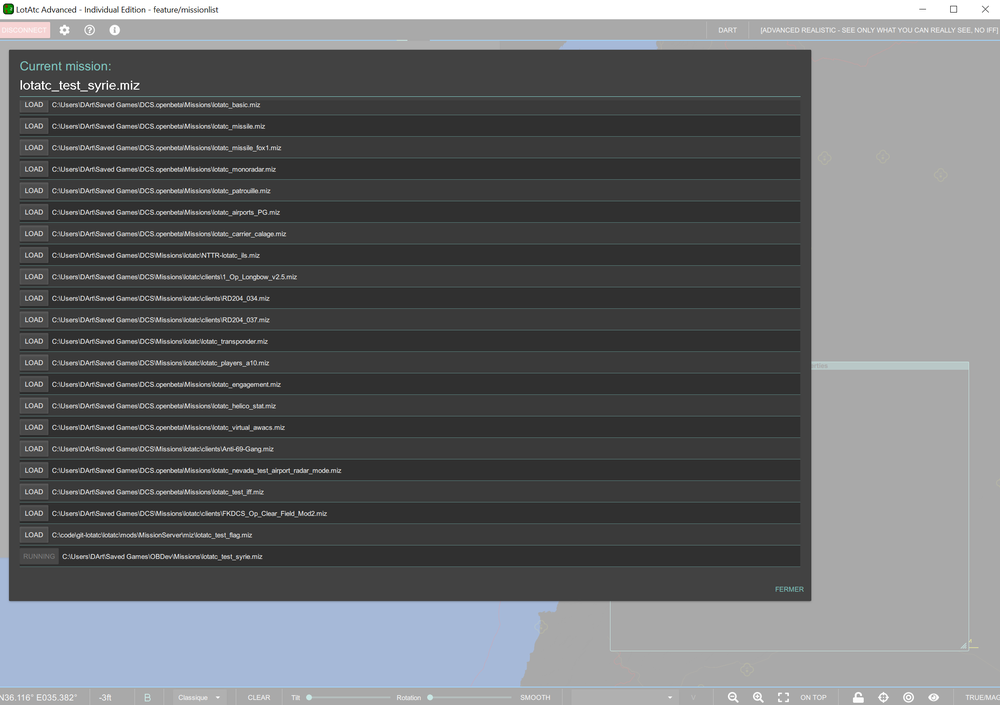 Mission interaction
You can interact with DCS mission flags that are exported in LotAtc. See this page to see how to register a flag in mission script.