After one month of closed beta, LotAtc 2.2 is now in public beta. You can see in action all new awesome features:
new map engine with a new unified view (airport view is completly integrated in main view now)
Can open multiple views with filter different for each
new draw engine
better transponder
new classification
more interaction with DCS (mission list, DCS flag management)
Support for common directory for profiles/config for LotAtc Server
Better carrier support (carrier display, onboard number support)
Snapping tool
…
As it is a beta, it is NOT stable, please give your feedback to help me to enhanced it.
Documentation is in progress to reflects all changes, it will take some time but some pages are already available for classification or transponder. More to come of course!
Big thanks to the beta team!
You can install both version on same computer (Client and/or Server).
2.1 and 2.2 are not compatible, so you need to use Client 2.2 with Server 2.2.
I also release a bugfix version for 2.1.8 see changelog.
How to udpate and install it
You can also launch LotAtc_updater.exe from your install directory (default is C:\Program Files\LotAtc)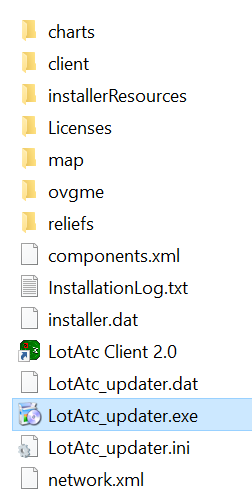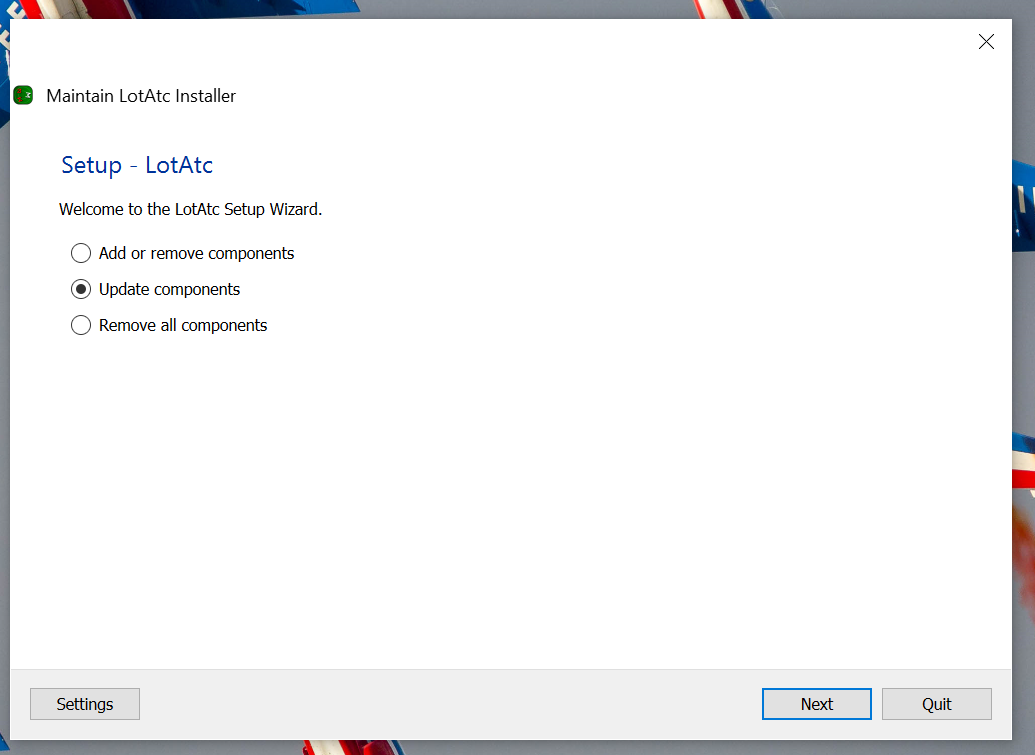 You will need to first update the installer, then you will find new packages in add/remove components.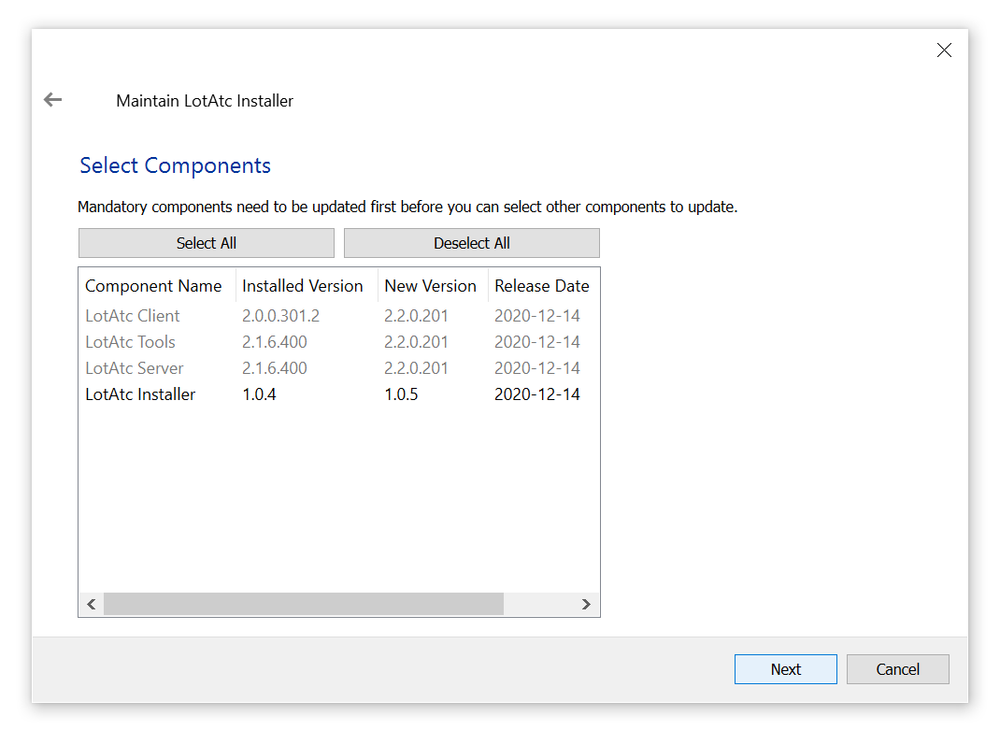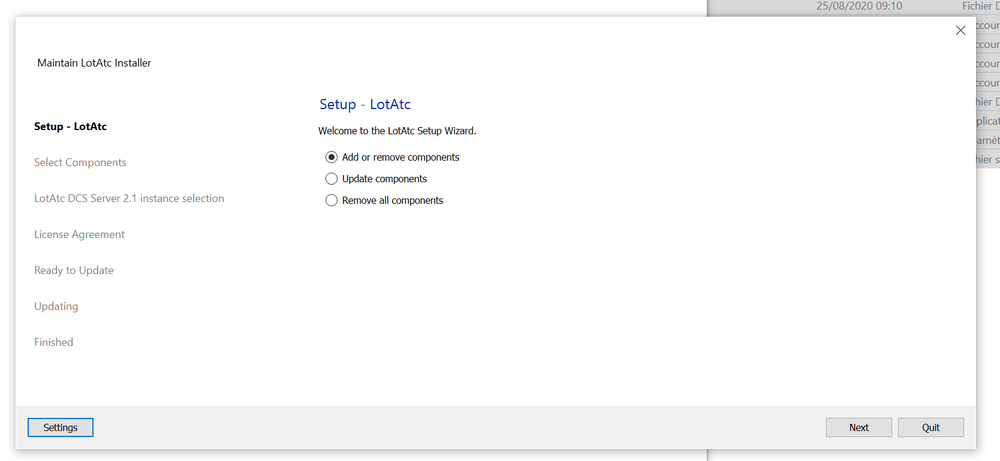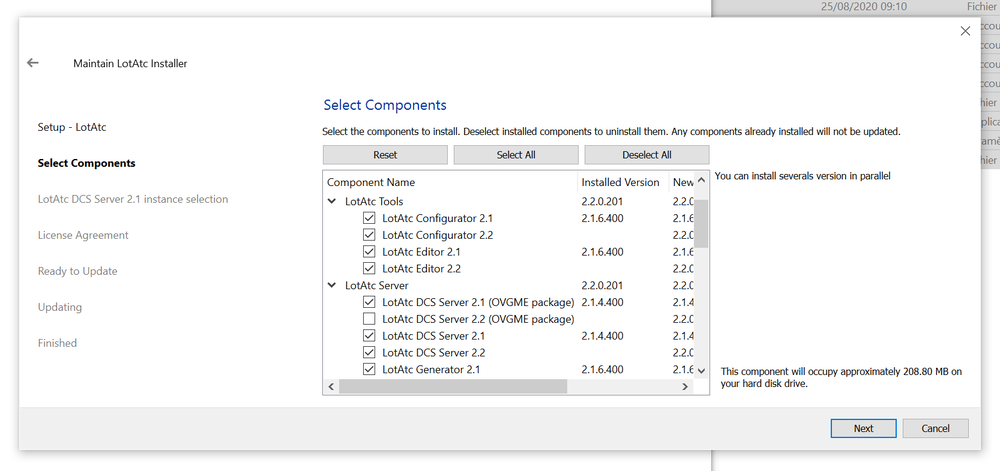 For LotAtc Server, once installed (no more need to choose DCS instance during installation), launch LotAtc Configurator and choose for each instance to install/uninstall/update LotAtc DCS version. It makes easier the switch between LotAtc versions.


I will release later support for 2.1 for that new installation process.
Contact
You can contact me: