Try to use low graphical settings.
Open LotAtc client
Go to the options
In general tab set the following options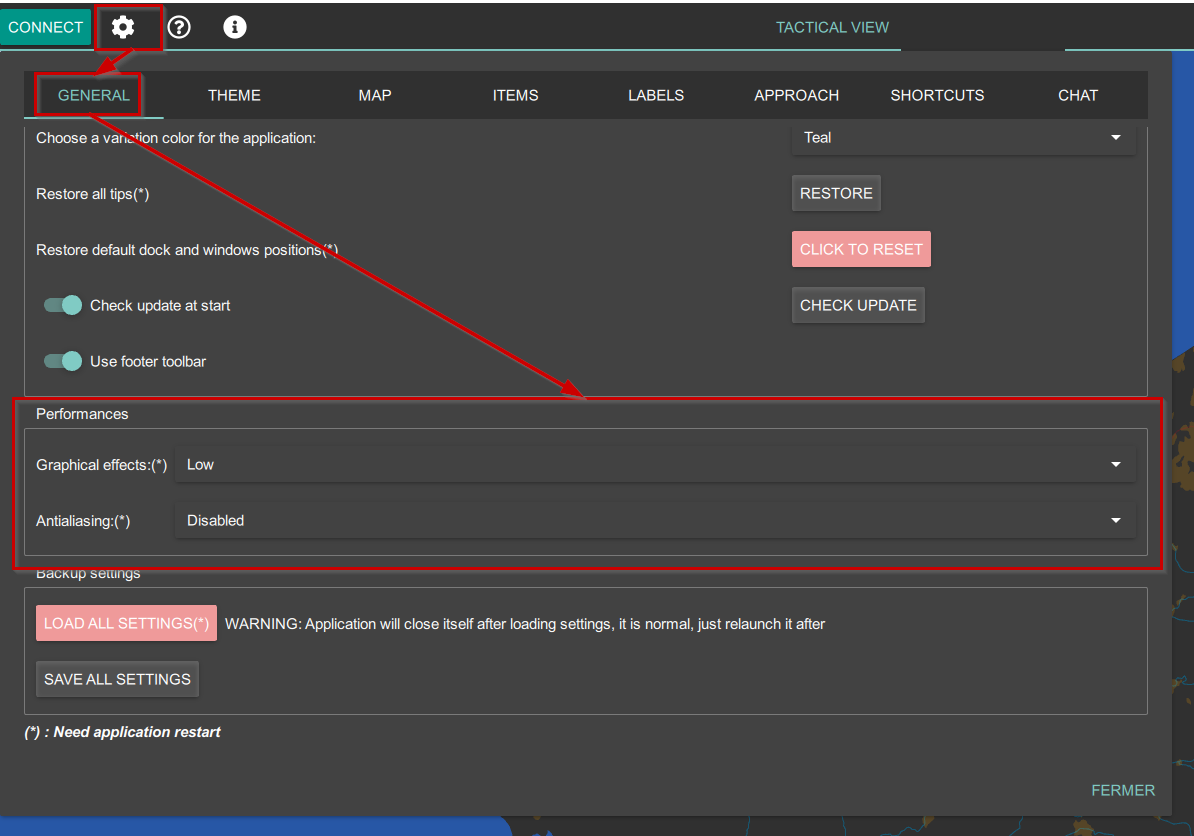 Restart LotAtc client.
You run DCS in window mode within LotAtc client ?
Your DCS is in window mode and currently displaying 3D view (plane, cockpit….). Open the map in DCS will solve the problems. There is a conflict somewhere in directX between DCS and LotAtc.